Step by Step Design Review
Once you have chosen your garment type and quality, the next step is to send it to us via email so that we can check that the quality of your graphic will do justice to the overall design. As we use the latest Digital technology we can reproduce your design in fine detail. Therefore, we require a graphic of quality to match.
We often get asked by customers: "what size image do I need?". Images are expressed in DPI (Dots per inch). The larger the DPI the better the quality of the image. As an indicator, computer screens are made up of pixels too, so the larger the image onscreen indicates the DPI of the image. You can of course enlarge a low res image, but you will soon see that the quality is reduced.
DPI (dots per inch) and printing onto garments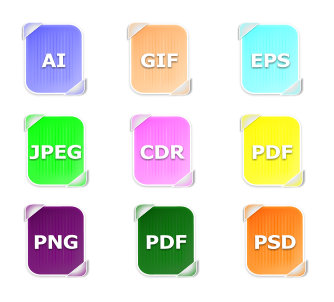 We accept the following file types: AI, GIF, EPS, JPEG, CDR, PDF, PNG AND PSD. DPI(dots per inch) is important for printing onto garments. Printed images are formed from dots (the pixels from the image become the dots),the user can decide the quality of the print at the design stage in a photo app like Photoshop or Paintshop Pro by setting the appropriate DPI before commencing the graphic design. For high definition printing ,the recommended DPI is 240 – 350, with 300 DPI generally being the industry standard. This means the individual dots that make up the print will be so small and tightly packed they will be invisible to the human eye, even on very close inspection, and will produce the type of smooth yet sharp image one would expect in glossy magazines / brochures etc. Therefore, to ensure best print quality for garments, we suggest your images are saved as 300DPI.For Vinyl printing we can only accept AI, EPS, and PSD files, as we need the best possible quality for this finish.
Pixelation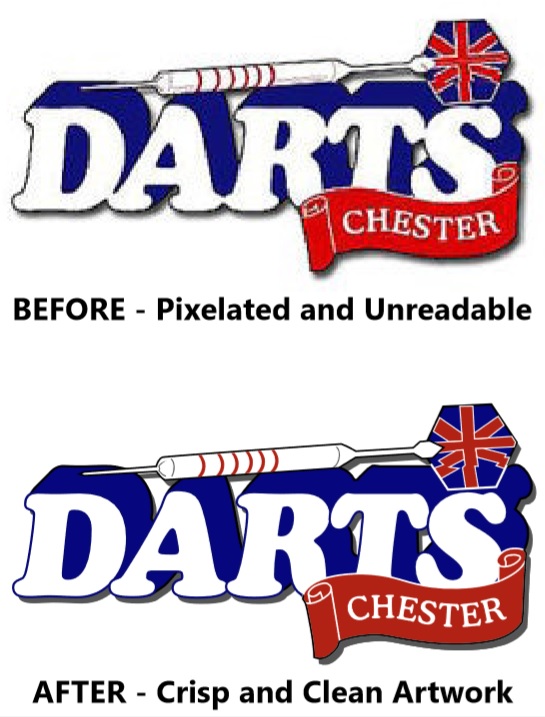 Pixilation occurs when a small image is enlarged, and the base DPI is not of sufficient quality. If you have a design which is smaller than required for the garment, in most cases it will have to be reproduced to ensure that pixilation does not occur. If this the case we can usually help you reproduce a quality image. A small surcharge may apply.